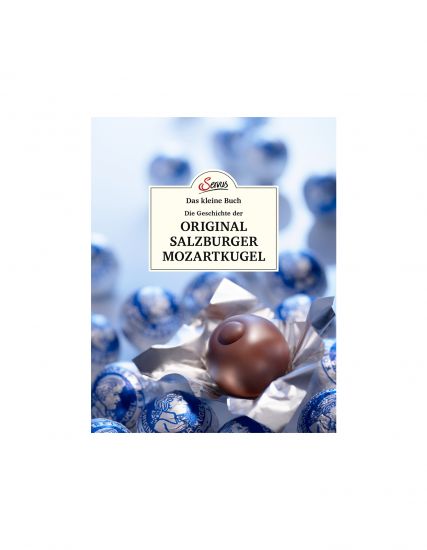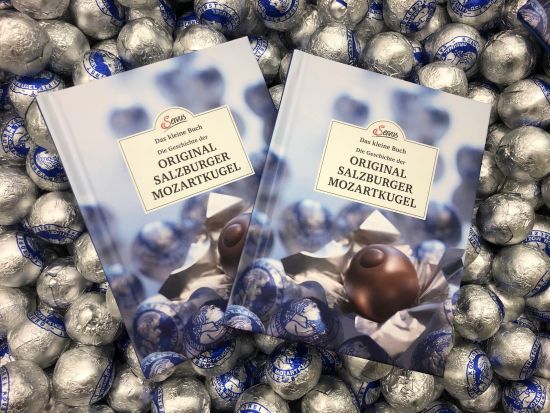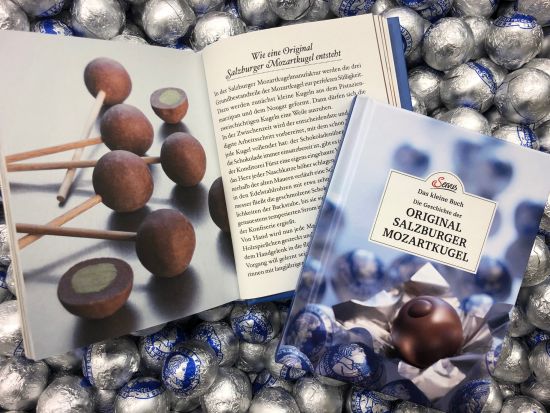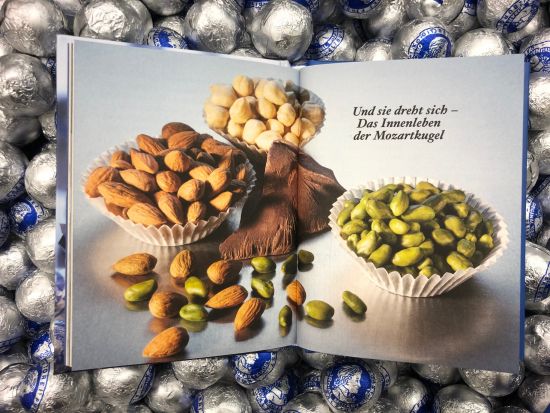 Book: "Das kleine Buch - Die Geschichte der Original Salzburger Mozartkugel"
| | |
| --- | --- |
| Ready for shipment in | 4 - 5 Werktagen |
The history of
Original Salzburger Mozartkugel
130 years ago, master confectioner Paul Fürst created a world-famous treat in the heart of Salzburg: the Mozartkugel. A closer look at the Fürst workshop reveals the exquisite ingredients used in making Original Salzburger Mozartkugel, how they are still rolled and dipped in chocolate by hand today, and the fascinating history of this legendary confectionery house.

AUTHOR: Jakob M. Berninger

Jakob Maria Berninger, born in 1985, is a specialist in German studies and dreams of being a musician. When he's not editing, translating or writing, he loves to travel around the world and explore local mountains.

64 pages / 11.0 x 14.5 cm
Language: German

Original Salzburger Mozartkugeln