Our promise to you
MADE TO THE HIGHEST STANDARDS
Our products are made with carefully selected, natural ingredients according to traditional recipes. They are constantly made fresh by hand in our confectionery. Because we do not use preservatives and our products are very sensitive to heat, their shelf life is limited. We recommend enjoying them as fresh as possible and storing them in a cool, dry place between 14°C and 18°C.
ORIGINAL SALZBURGER MOZARTKUGELN
Fürst's Original
This treat is still made by hand following our great-great-grandfather's original recipe – characterised by a thin layer of dark chocolate, under which lies a delicate layer of nougat surrounding a pistachio-marzipan core.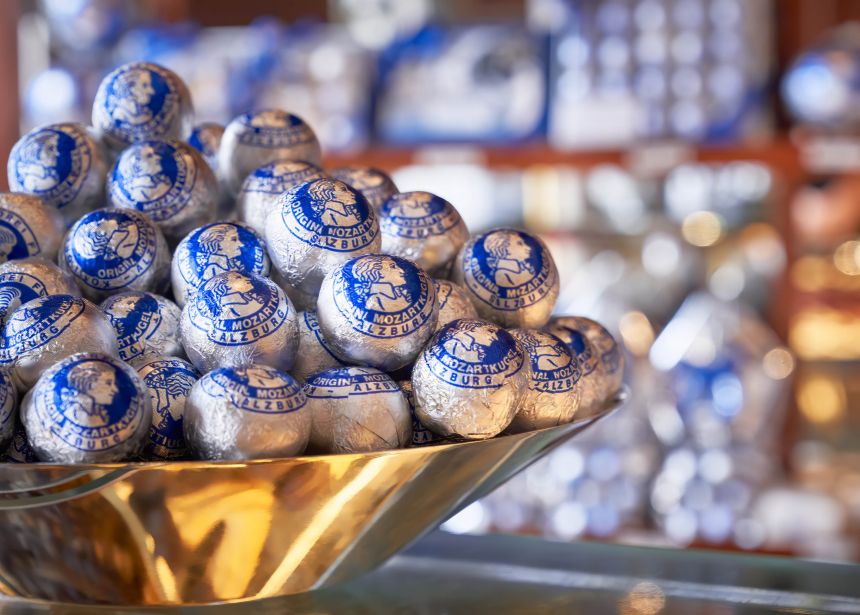 OUR INGREDIENTS AND THEIR ORIGIN
We only use selected raw materials from trusted sources in our chocolates, including the Original Salzburg Mozartkugel and our house specialities.
For many years, we have purchased our chocolate from a traditional German company. The sustainability of raw materials is an important part of our supplier's corporate policy, spelled out in their Corporate Social Responsibility policy. The company places great value on sustainability, fair working conditions and appropriate compensation for producers. Our partner is UTZ, ISF and BIO certified to ensure sustainability. The cocoa used in the chocolate comes from the world's best growing areas, and the cocoa beans are sourced from selected regions in South America and Africa.

The almonds used in our marzipan come from the Mediterranean region (Spain, Italy).
The pistachios that go into our Original Salzburger Mozartkugeln are grown in Italy.
The hazelnuts featured in our nougat come from Turkey.