21.11.2017
Supreme Court of Justice - Imitation Marketing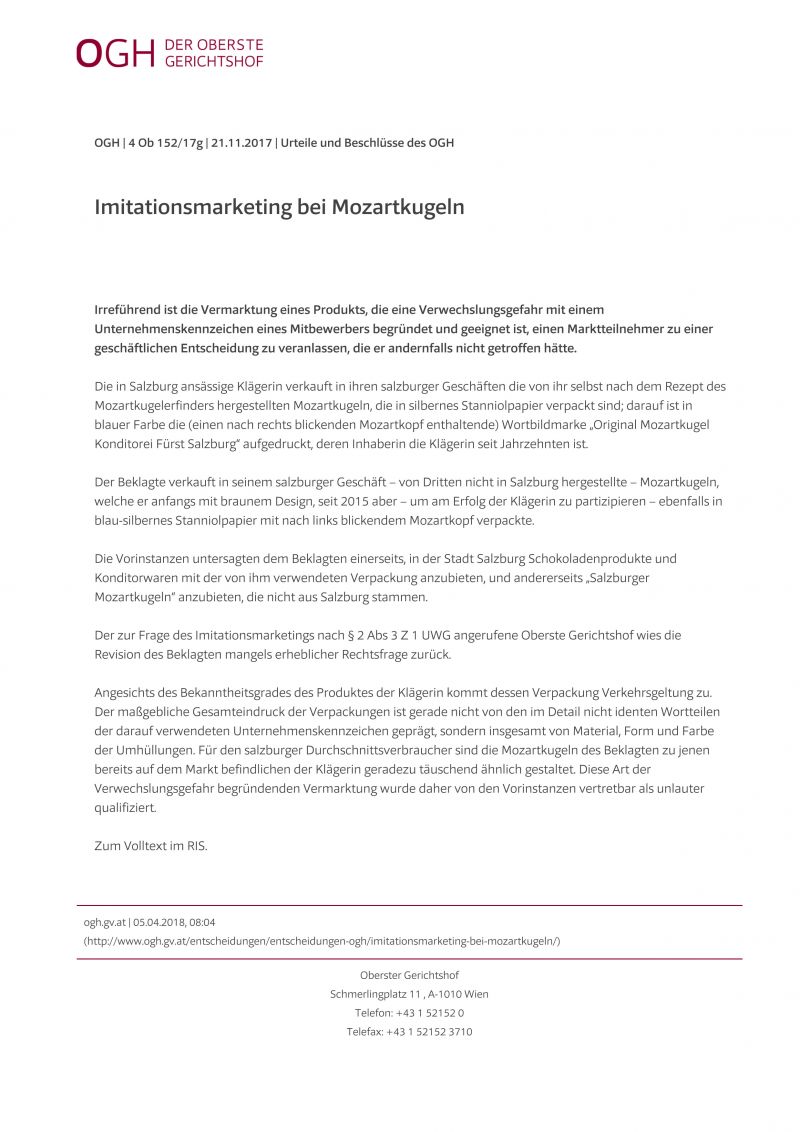 15.12.2017
Kurier: Supreme Court of Justice decides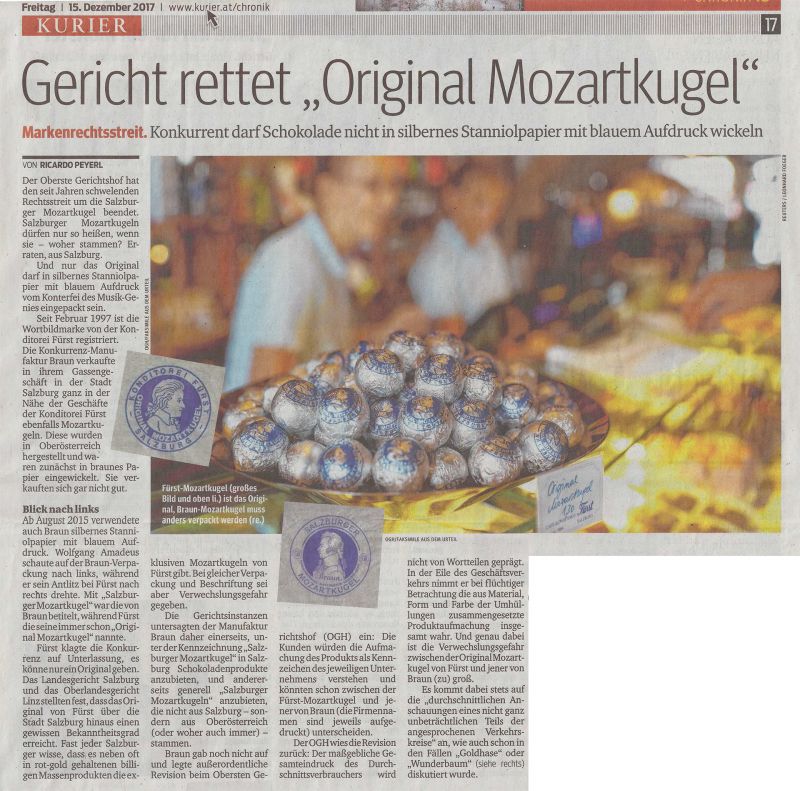 15.12.2017
Die Presse: Lawsuit Original Mozarkugel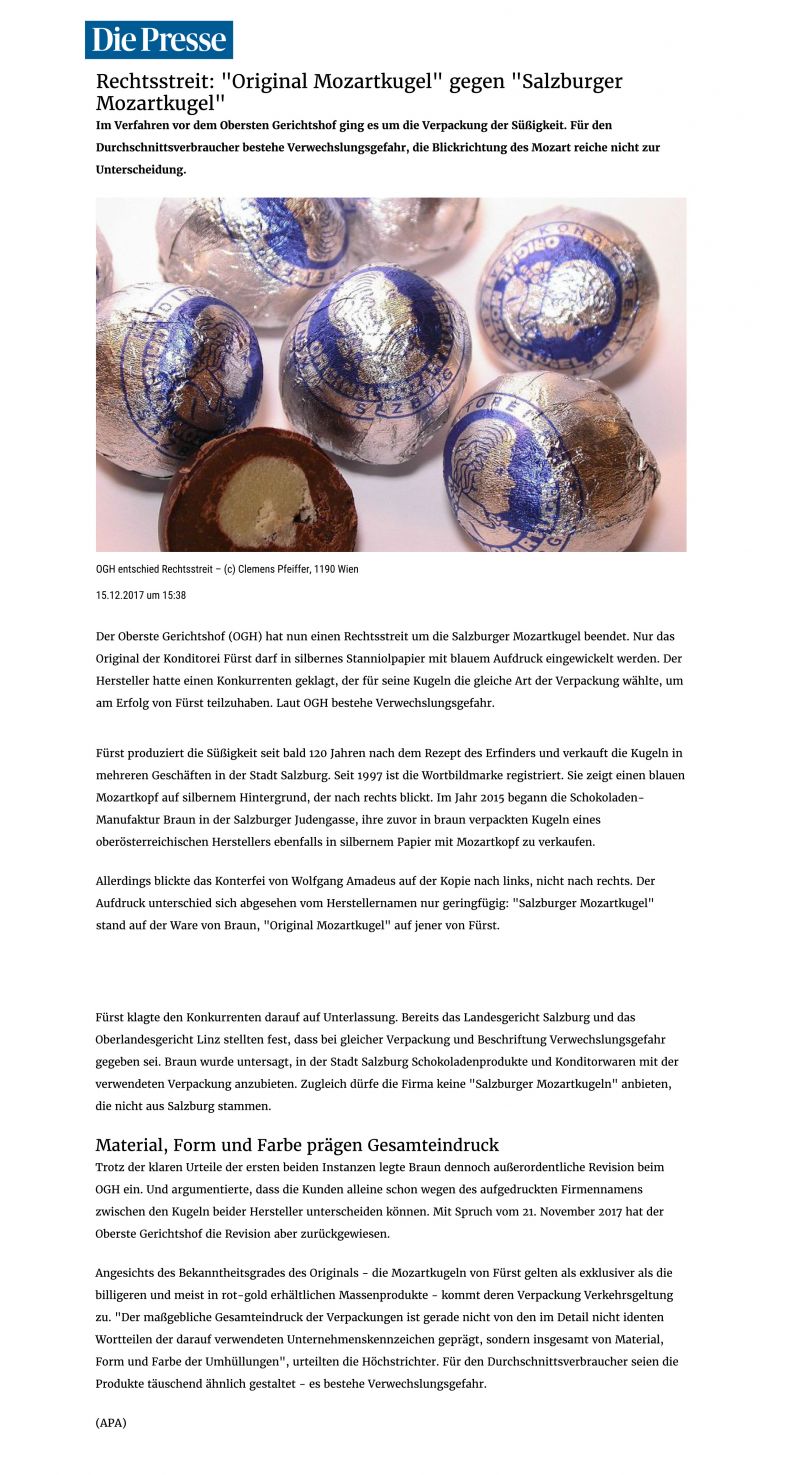 01.10.2006
October 2006 - Golden coffee bean 2006
Awarding of the golden coffee bean 2006 by Gault Millau and Jacobs on the 1. October in Vienna.
The testers of Gault Millau have "detailed and unrecognized researched" and have choosen the Cafe & pastery-shop Fürst as winner of Salzburg.
01.01.2006
January 2006 - Testing the Mozartkugel "Der Feinschmecker"
The well-known magazine "Der Feinschmecker" has selected in the issue 01/2006 the Original Salzburger Mozartkugel from all tested Mozartkugeln to their favorite.
15.09.2005
Autum 2005 - Truffle competition
At the 2. international truffle-competition during the ÖKONDA the products from the pastry-shop F?rst won again several awards, among them 3 Goldmedals.
One of this highest distinctions went to the Original Salzburger Mozartkugel.