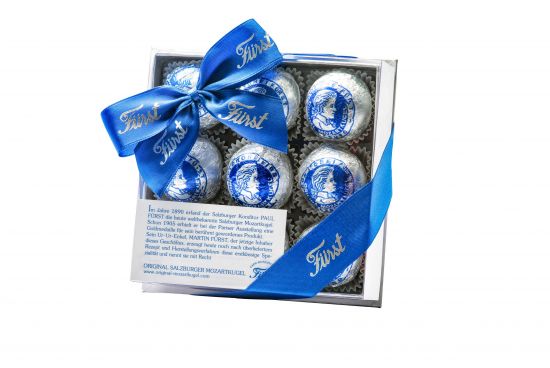 Original Salzburger Mozartkugel gift box 9 pieces
Net weight: 198 g

| | |
| --- | --- |
| Best before | 12 weeks |
| Ready for shipment in | Summer break |
| Storage | Store in a cool, dry place. Keep away from heat! |
Salzburger Mozartkugel
Original
9 handmade Original Salzburger Mozartkugel in a transparent gift box
The packaging may differ from the image shown.

Non-alcoholic, gluten-free, not vegan


Ingredients: cocoa particles, sugar, HAZELNUTS, ALMONDS, PISTACHIOS, POWDERED MILK, LECITHIN EMULSIFIER, chocolate coating contains at least 60% cocoa content.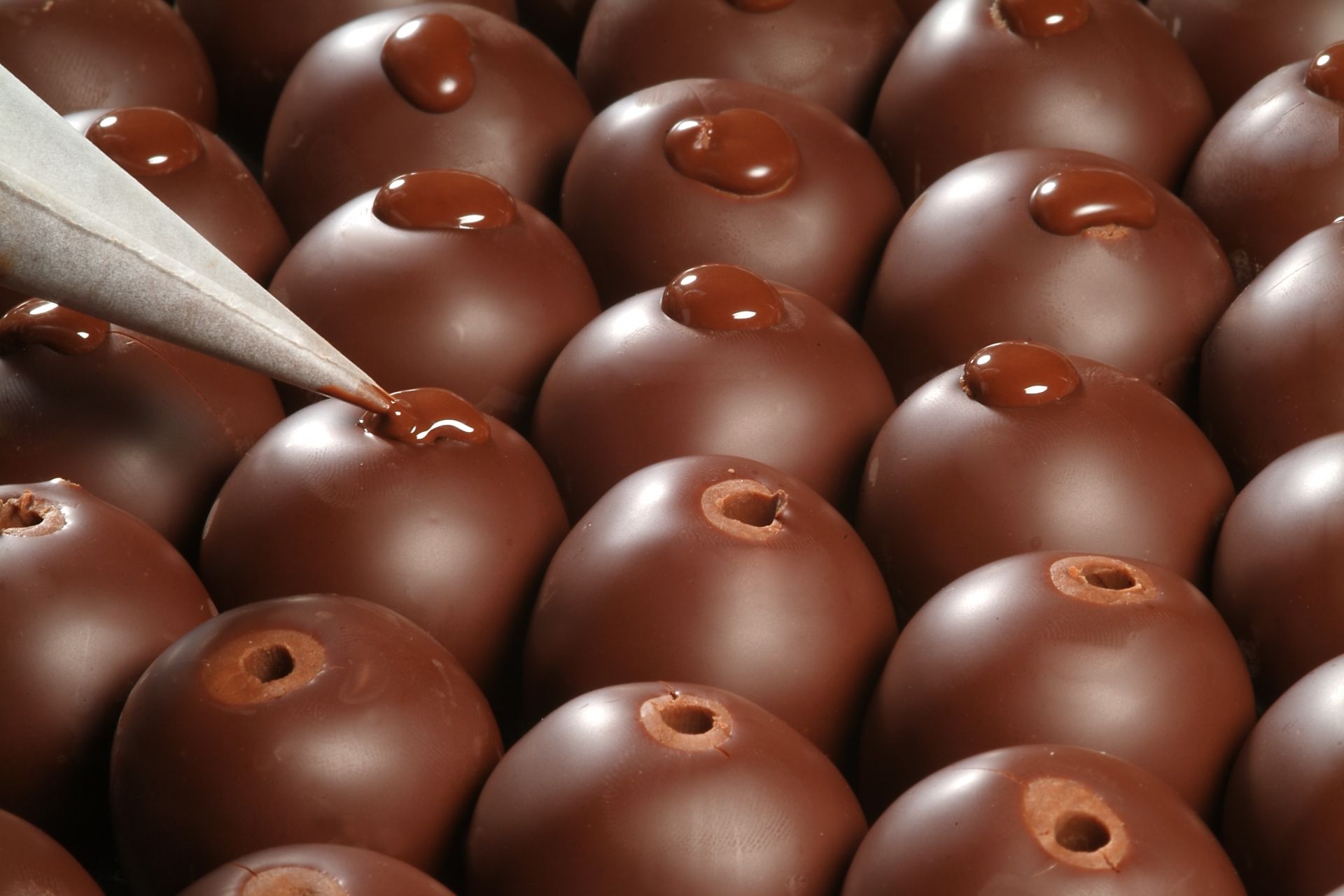 Quality guarantee
Produced to the highest standards
Carefully selected ingredients form the foundation of the delicate taste of our Original Salzburger Mozartkugel, made with marzipan, pistachios, hazelnut nougat and dark chocolate.