Original Salzburger Mozartkugel
SINCE 1890
In 1890, Salzburg master confectioner Paul Fürst first created the now world-famous Salzburg Mozartkugel. In 1905, he was awarded a gold medal for his incredibly popular product at a Paris exhibition.

Today, his great-great-grandson and current owner of the company – Martin Fürst – still produces this first-class speciality following the traditional recipe and process – and rightly calls the result the "Original Salzburg Mozartkugel".
MADE BY HAND
Always fresh
Our Mozartkugeln are made using the traditional recipe and only carefully selected, natural ingredients – fresh, by hand, in our own kitchen.

Original Salzburger Mozartkugeln are made with marzipan and pistachios, nougat and dark chocolate. To achieve a perfectly round shape, each and every piece is skewered onto a wooden stick before being dipped in chocolate. This traditional method is still being used today.

This is what separates our Original Salzburger Mozartkugeln from the rest. The skilled handiwork that goes into our treats and the wooden stick method make each piece one-of-a-kind.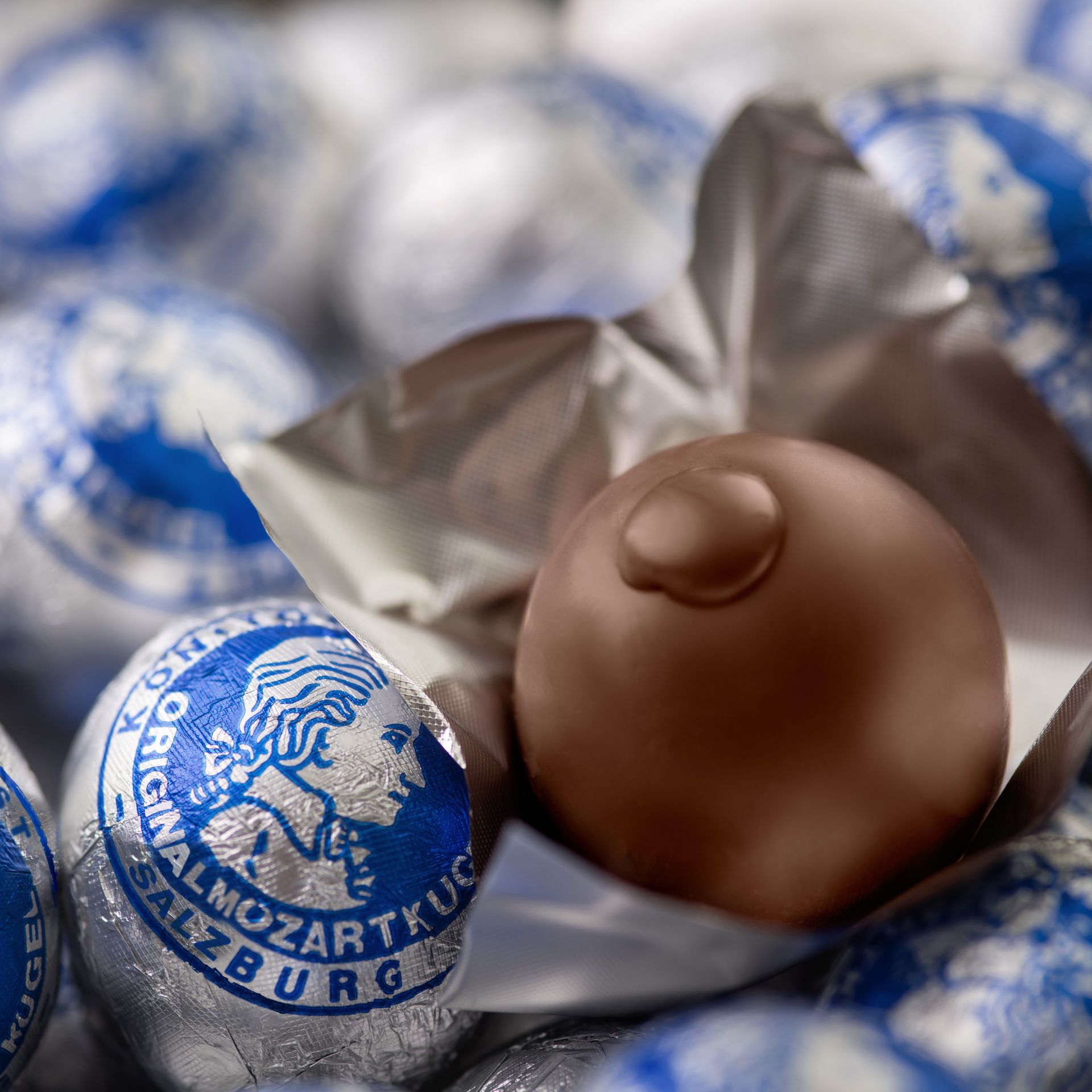 PERFECTED PRODUCTION METHODS
Unchanging tradition
Using an intricate process and the same recipe developed by creator Paul Fürst, Original Salzburger Mozartkugeln are still made by hand today.

This is something quite special! Each pistachio-marzipan centre is placed on a small wooden stick and dipped in dark chocolate by hand. From there, they go on to set, the stick is removed, and each Mozartkugel is given the finishing touch – a dollop of extra chocolate.
SKEWER ON A WOODEN STICK
Pistachio-marzipan and nougat
Original Salzburger Mozartkugel feature a core of marzipan mixed with pistachio paste. This pistachio-marzipan centre is then wrapped in a layer of delicate nougat.

Plenty of work goes into skewering each individual core of the Original Salzburger Mozartkugel onto a wooden stick by hand, before dipping it in dark chocolate.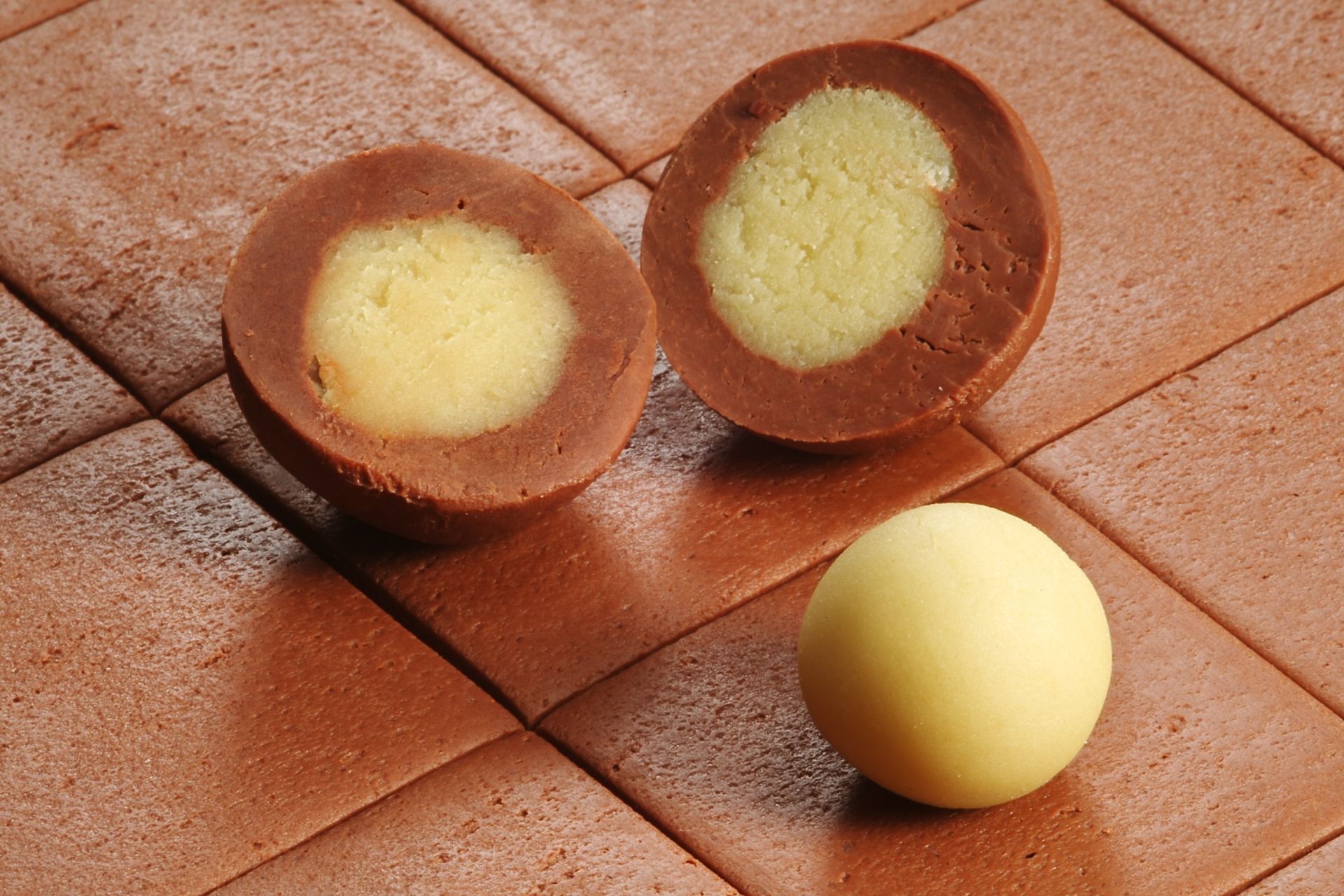 DIPPED IN DARK CHOCOLATE
Made by hand
Each and every Mozartkugel is hand-dipped in dark chocolate.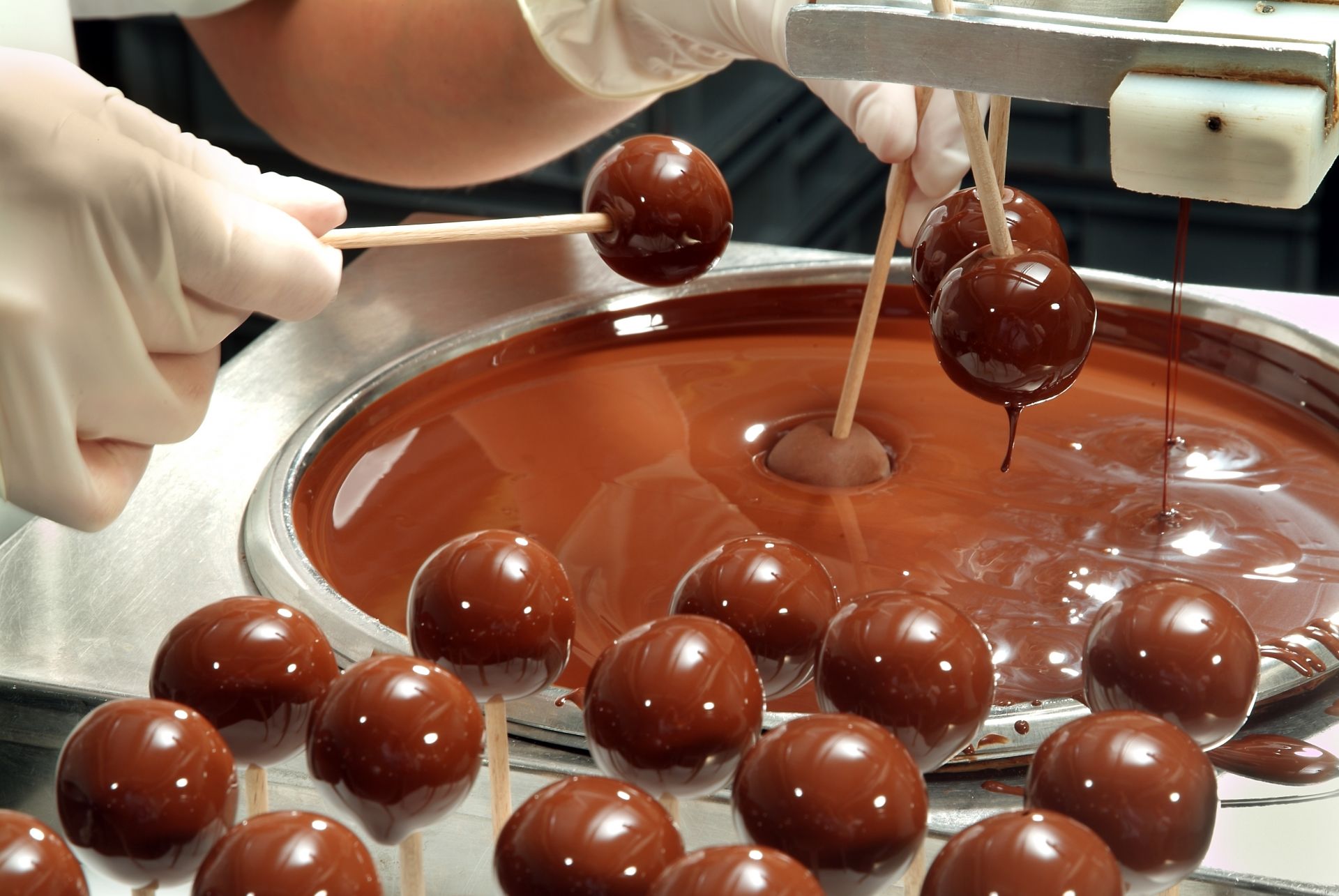 DRIP AND DRY
Place on boards to set
Excess chocolate is allowed to drip off the Mozartkugeln and the stick is then placed vertically on a board with the Mozartkugeln pointing upwards to allow the chocolate to cool and set.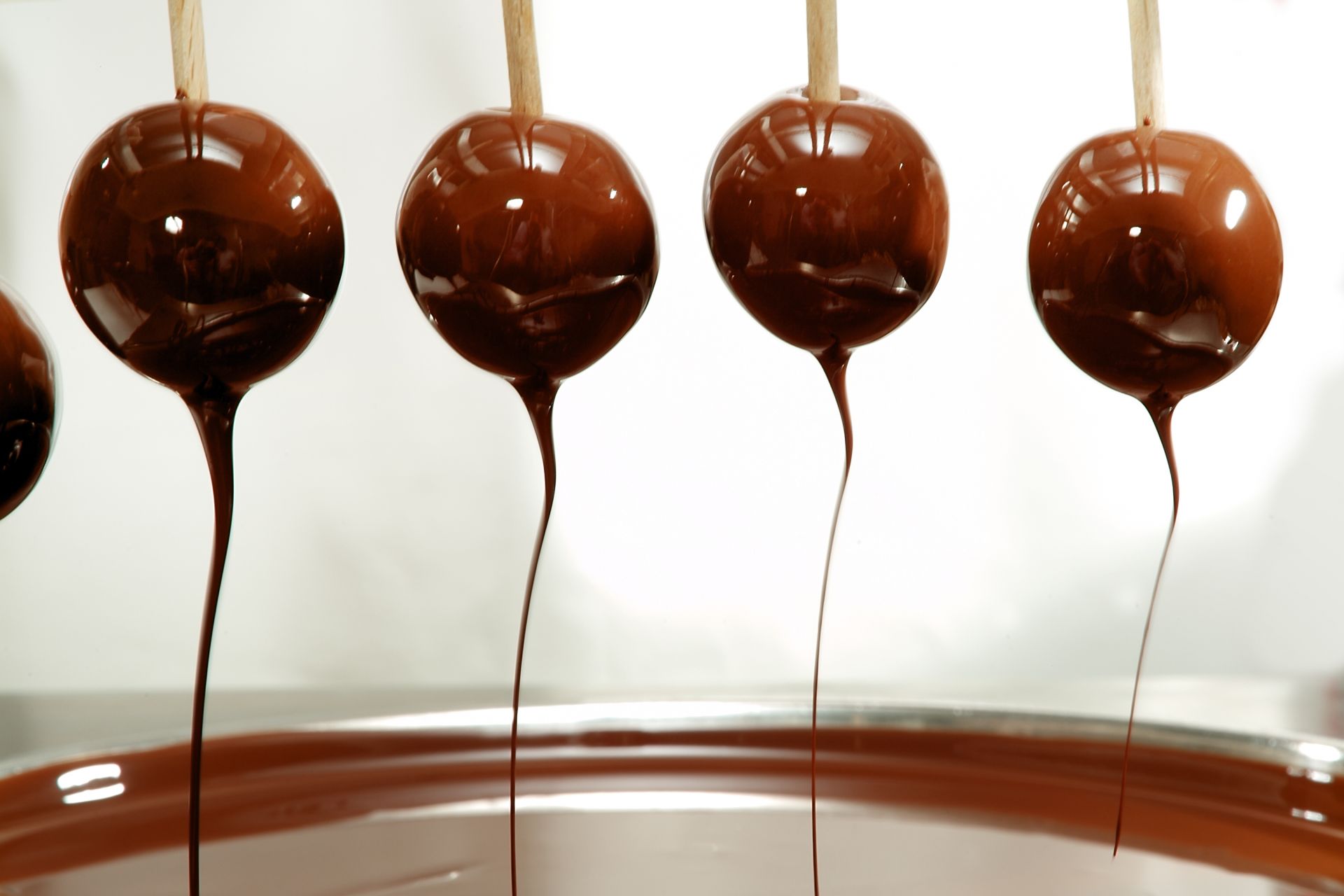 SEAL WITH CHOCOLATE
Remove the stick and
Once set, the stick is removed and the hole that is left is sealed by hand with chocolate.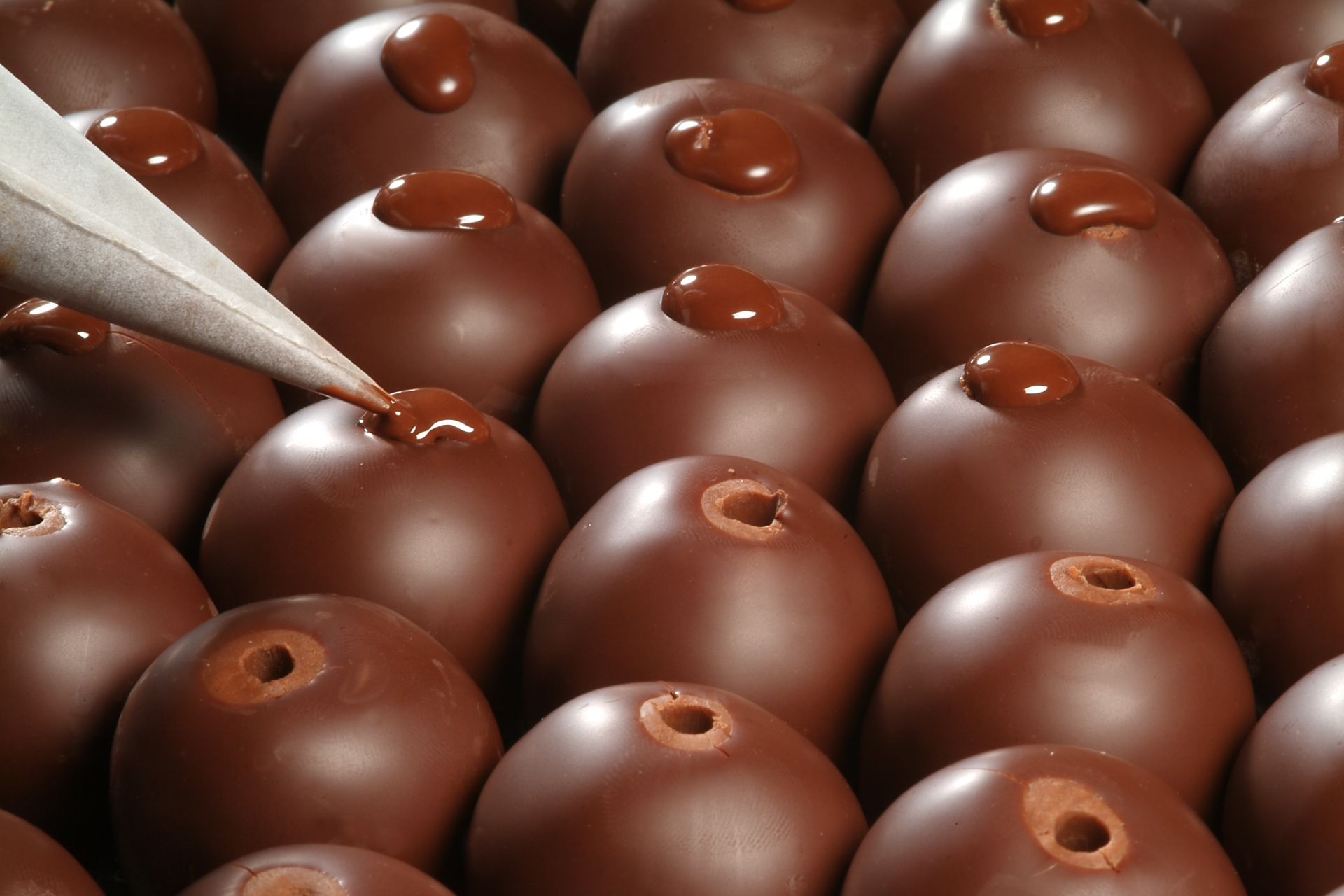 HANDMADE
Sealing each treat with chocolate results in a small bump that is characteristic and unique to each and every Original Salzburg Mozartkugel.

Our history and tradition are reflected above all in the high quality of our products, and the fact that everything is still made by hand.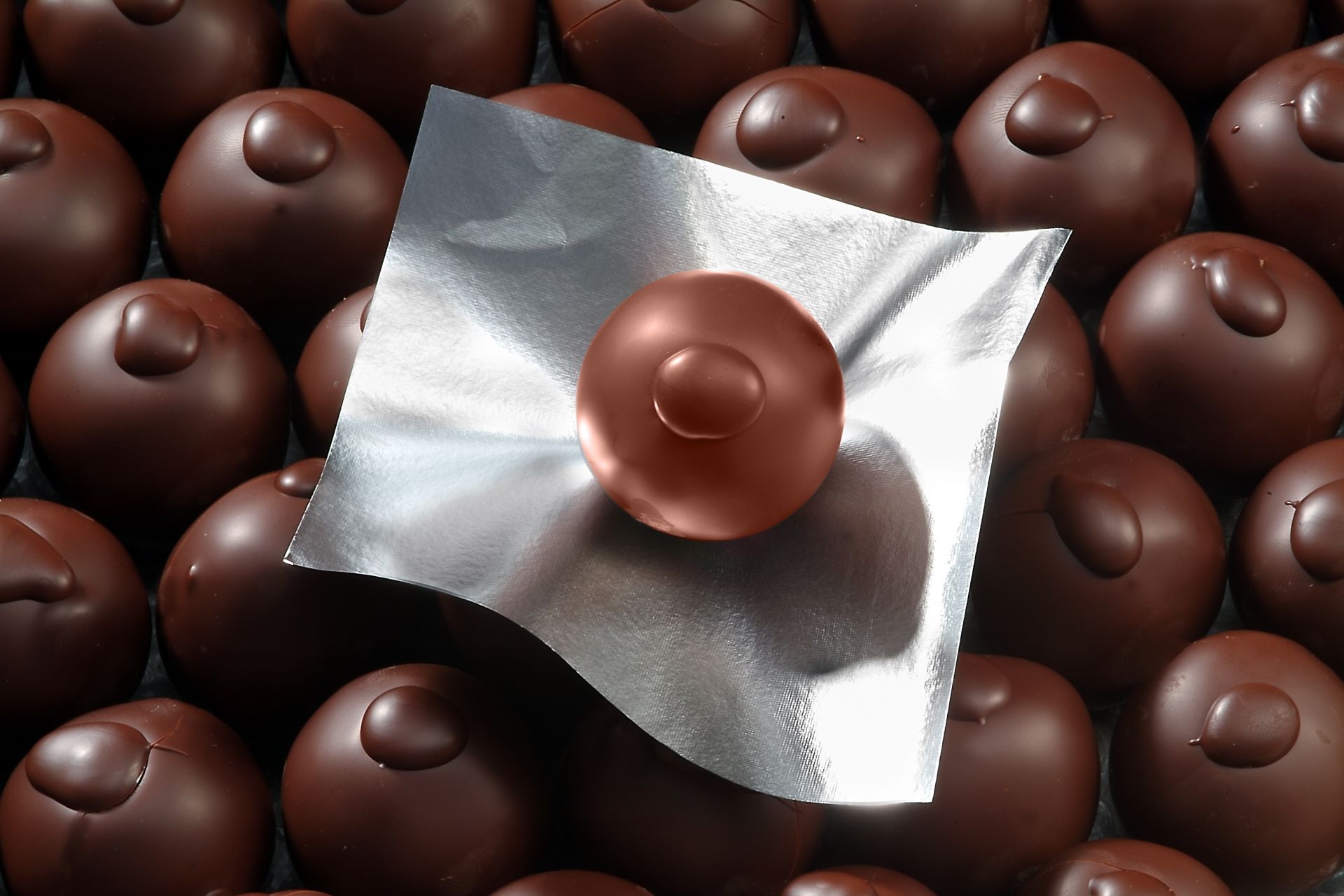 ORIGINAL SALZBURGER MOZARTKUGEL
Dressed in silver and blue
Konditorei Fürst is now its in fifth generation, producing and finally packaging Original Salzburger Mozartkugeln in their blue and silver wrappers.