Original Salzburger Mozartkugel
Our History
The history of the family-run Cafe Konditorei Fürst goes back to the year 1884. Founder PAUL FÜRST was born in Sierning, Austria, in 1856 – 100 years after Wolfgang Amadeus Mozart – and brought the art of confectionary to the city on the Salzach.
Paul Fürst
1890
Salzburg master confectioner Paul Fürst first created the now world-famous Salzburg Mozartkugel in 1890. He was awarded a gold medal for his incredibly popular product at the 1905 Paris exhibition. Today, his great-great-grandson and current owner of the company Martin Fürst still produces this first-class speciality following the traditional recipe and process – and rightly calls the result the "Original Salzburg Mozartkugel".

Whilst this short summary may be interesting itself, a closer look at the details proves to be even more fascinating. Let's take a look at Fürst's history, step by step.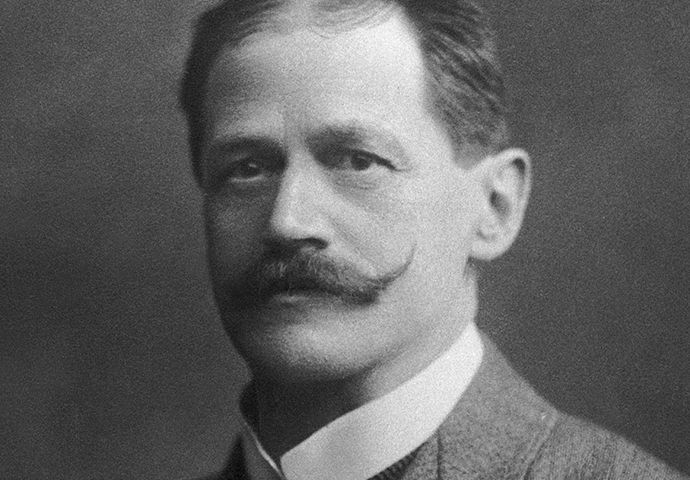 Although he was very close to the dual monarchy, his travels made Paul Fürst a global citizen. The advertisement that accompanied his launch claimed: "Based on his many years of practical experience in the most renowned confectioneries in Vienna, Pest, Paris, Nice, and more, he always strives to offer the best and the latest…"
Original location on Alter Markt
1884
In 1884, PAUL FÜRST opened his patisserie on Salzburg's Alter Markt – more specifically, at Brodgasse 13 – and it soon became a favourite among Salzburg's residents.

The first written mention of the building which housed the original store on Brodgasse goes back to 1391, in which it was referred to as a court baker's house. It has been a protected heritage building since 1991.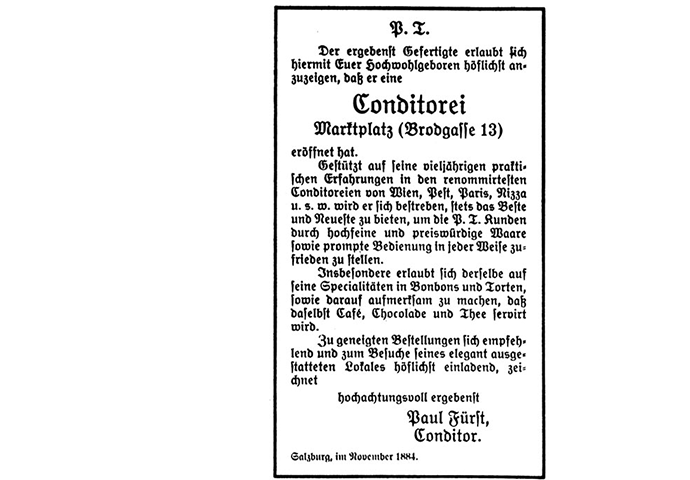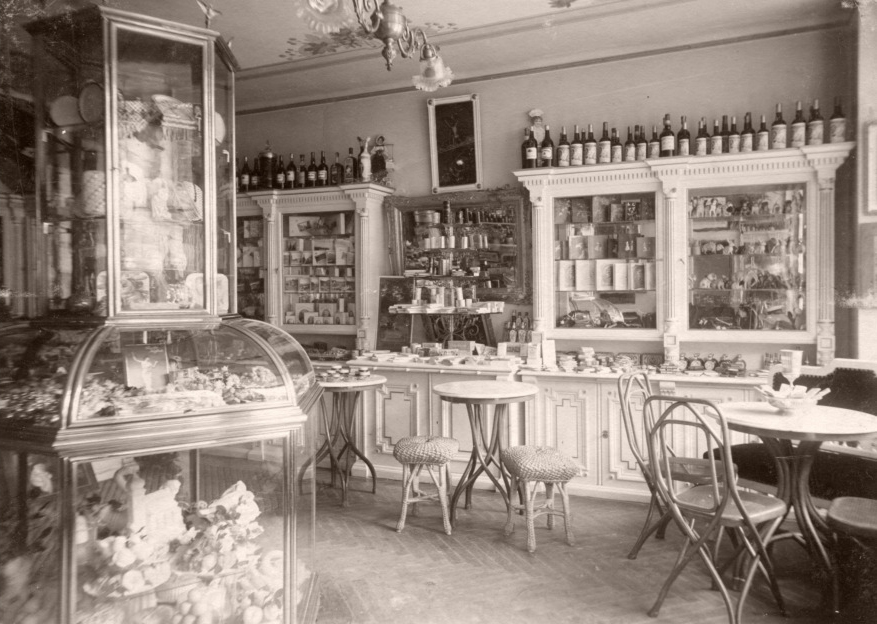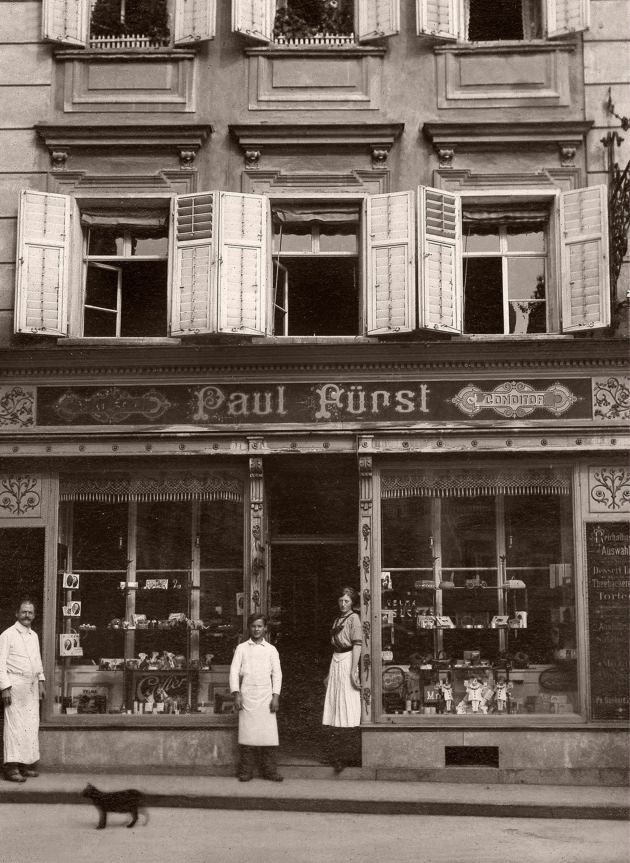 It was in 1890 that Salzburg confectioner PAUL FÜRST created his world-famous Salzburger Mozartkugel. Originally, this completely new type of chocolate candy was also called a "Mozart bonbon". His delicate concoction of pistachio-marzipan covered in nougat and dipped in dark chocolate quickly became the city's most famous sweet treat.

In order to live up to the name "Mozartkugel" – or "Mozart ball" in English – the treat was to be perfectly round, and thus each individual candy was placed on a stick before being dipped in chocolate. ORIGINAL SALZBURGER MOZARTKUGELN are still made using this manufacturing process today.


On the location of the oldest confectionery in Salzburg
First branch
In 1887 a shop in Dreifaltikgeitsgasse, which had been the location of the oldest confectionery in Salzburg, was taken over. A confectioner had been working on this historic site since 1808.



Gold Medal
1905
PAUL FÜRST was awarded at gold medal at the 1905 Paris exhibition for his well-loved treat.

Back then, motorised operations were pushing innovation forward, and Konditorei Fürst installed its first telephone line in 1902. From then on, it could be quickly reached on the easy-to-remember telephone number "272".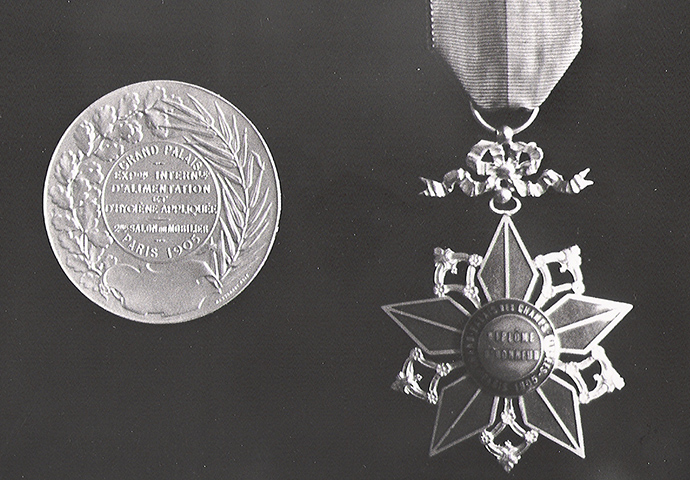 Just in time for the 100th anniversary of the death of Wolfgang Amadeus Mozart († 5 December 1791), Fürst wanted to pay tribute to the city of Salzburg and its great composer. In 1895, PAUL FÜRST was granted citizenship by his new hometown.

The elaborate production process was captured for eternity in famous photographs that show the creator of the Mozartkugel in his kitchen. PAUL FÜRST was awarded the grand title of purveyor to the court of the Grand Duchy of Tuscany in recognition of the quality of his products.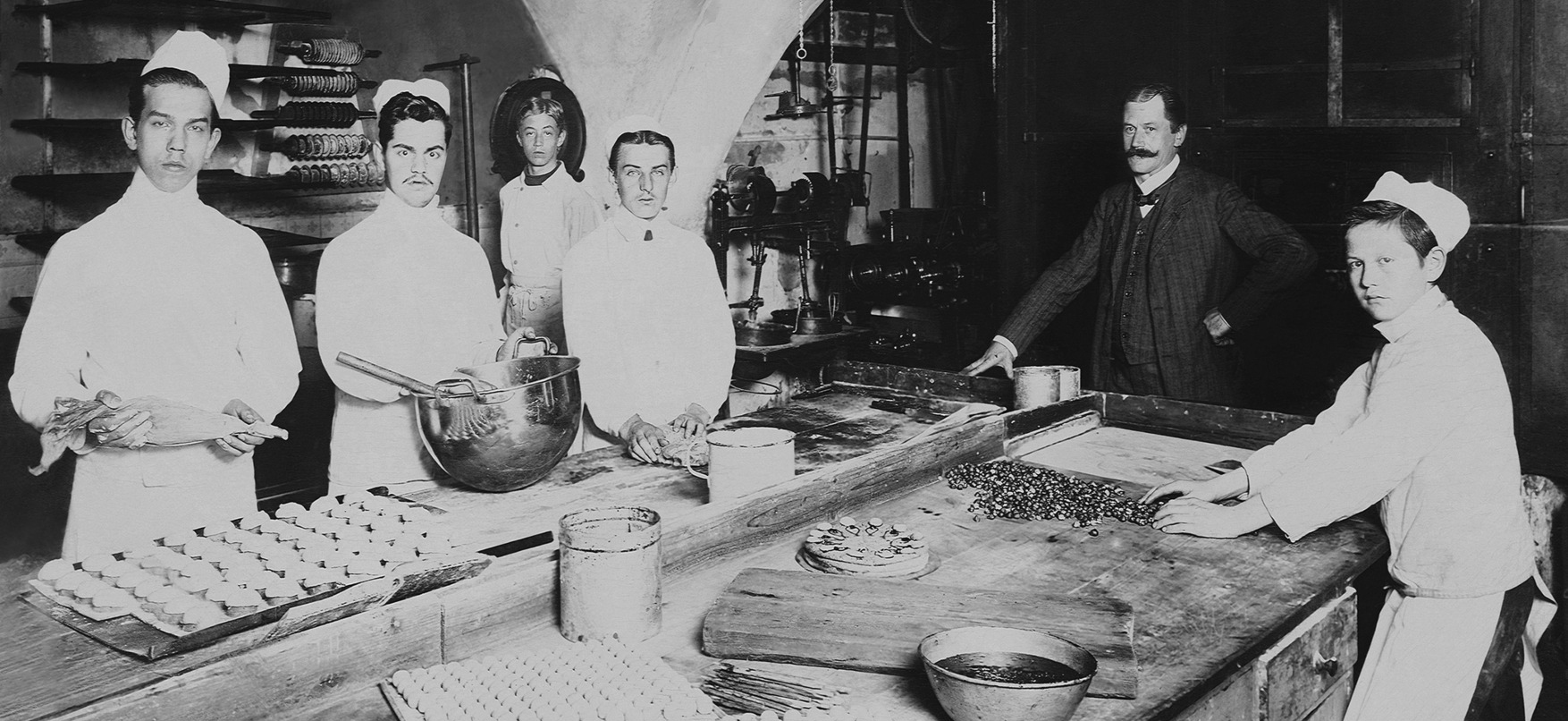 This is presumably how Paul Fürst first packaged his Mozartkugeln. The paper bags may have changed through the years, but the Original Salzburger Mozartkugeln inside are made using the same recipe and methods used by their creator all those years ago.

In 1980, the publication "Mozart und die Kugeln" honoured PAUL FÜRST'S creation in a detailed account with the words: "Paul Fürst's creation was a great success... the 'Mozartkugel' is an Austrian invention by an Austrian confectioner in his Salzburg confectionery."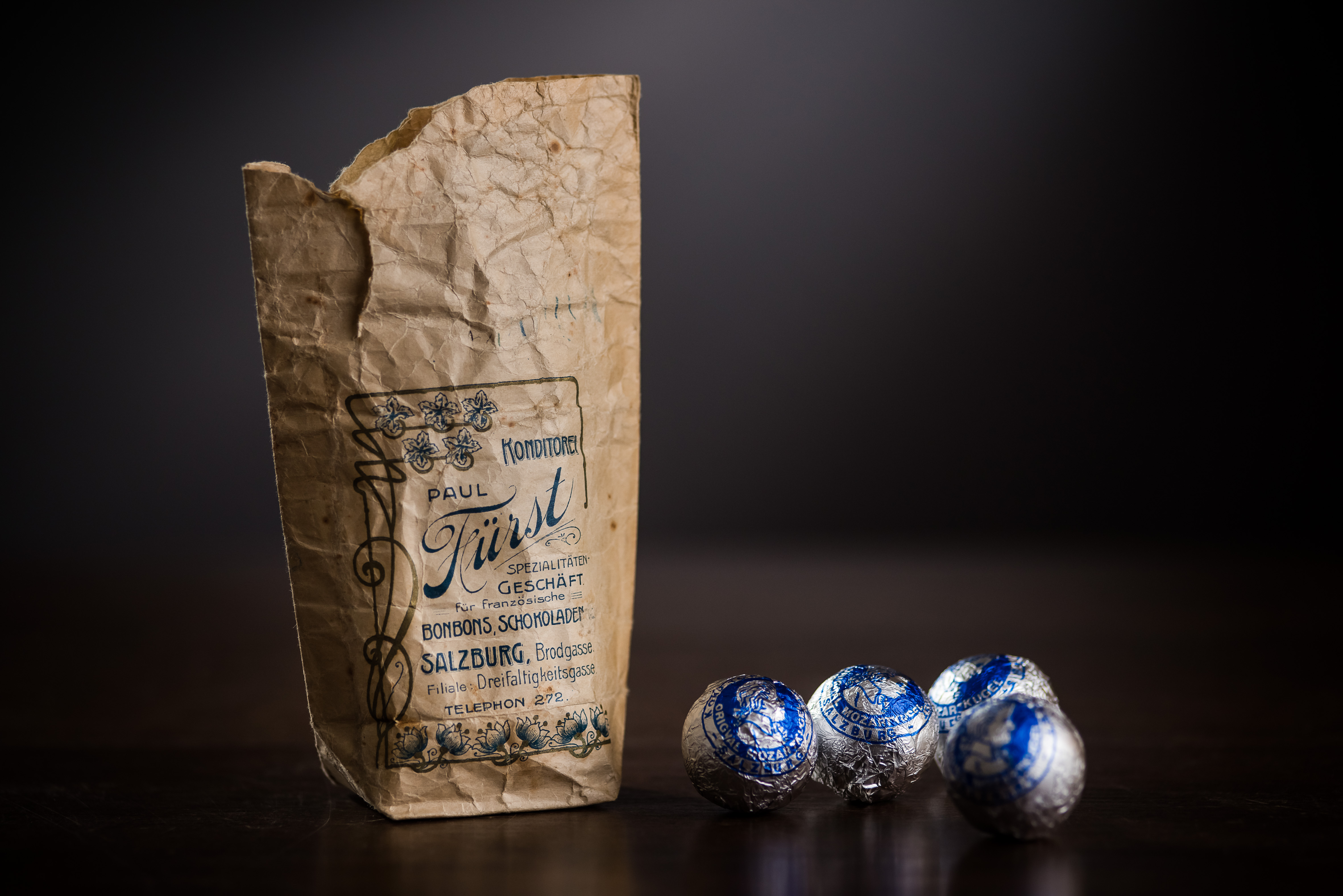 Traditional porcelain
Timeless tradition
The coffee cups used generations ago are simply timeless and the cappuccino cups used at Cafe Fürst today are reminiscent of this classic design.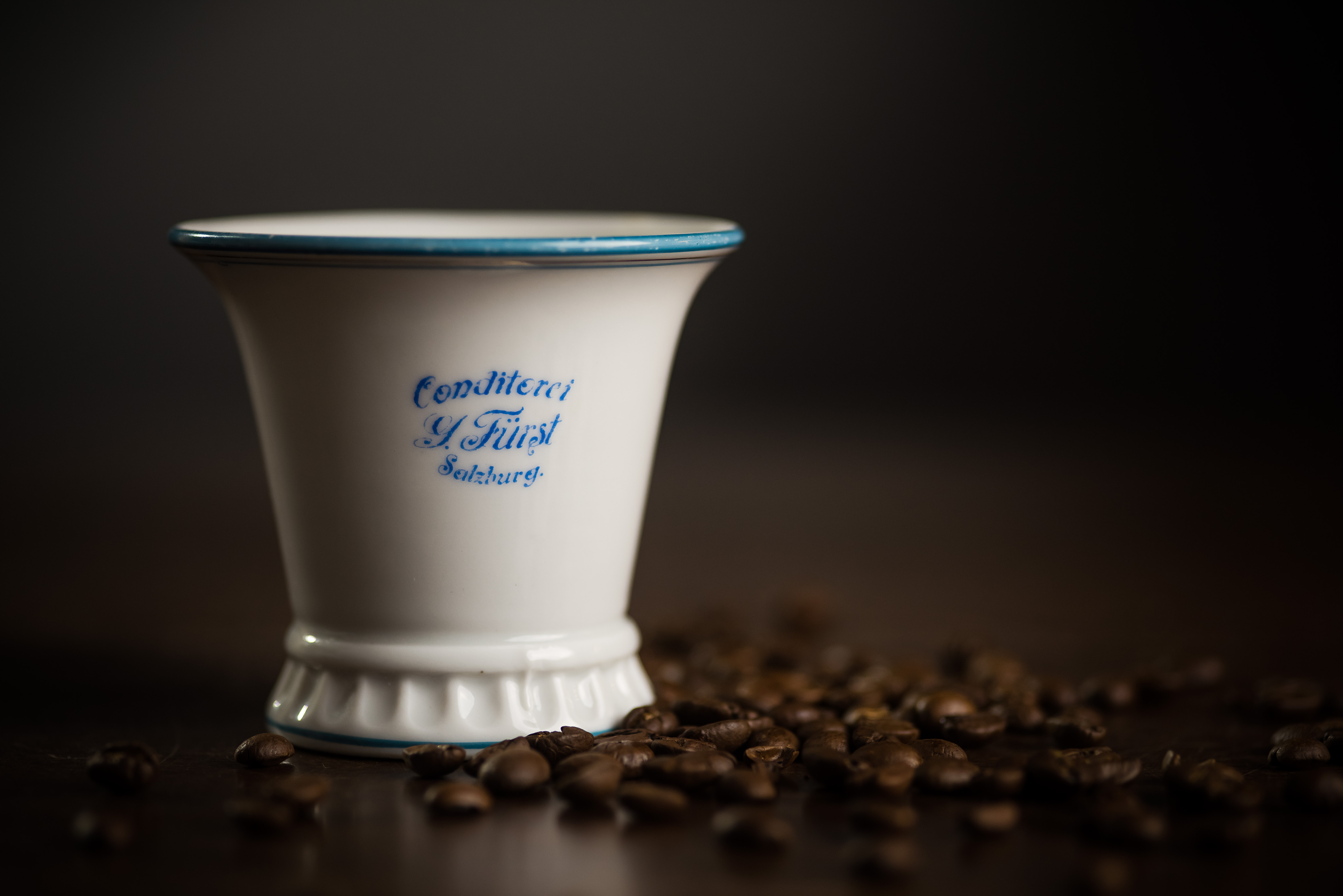 Gustav Fürst
Gustav Fürst, son of creator PAUL FÜRST, advertised his Mozartkugeln with the term "ORIGINAL SALZBURGER MOZARTKUGEL".

During his time, the number of English-speaking guests in Salzburg increased steadily and so Gustav Fürst designed a postcard that described his "Salzburg Mozartkugel" in English.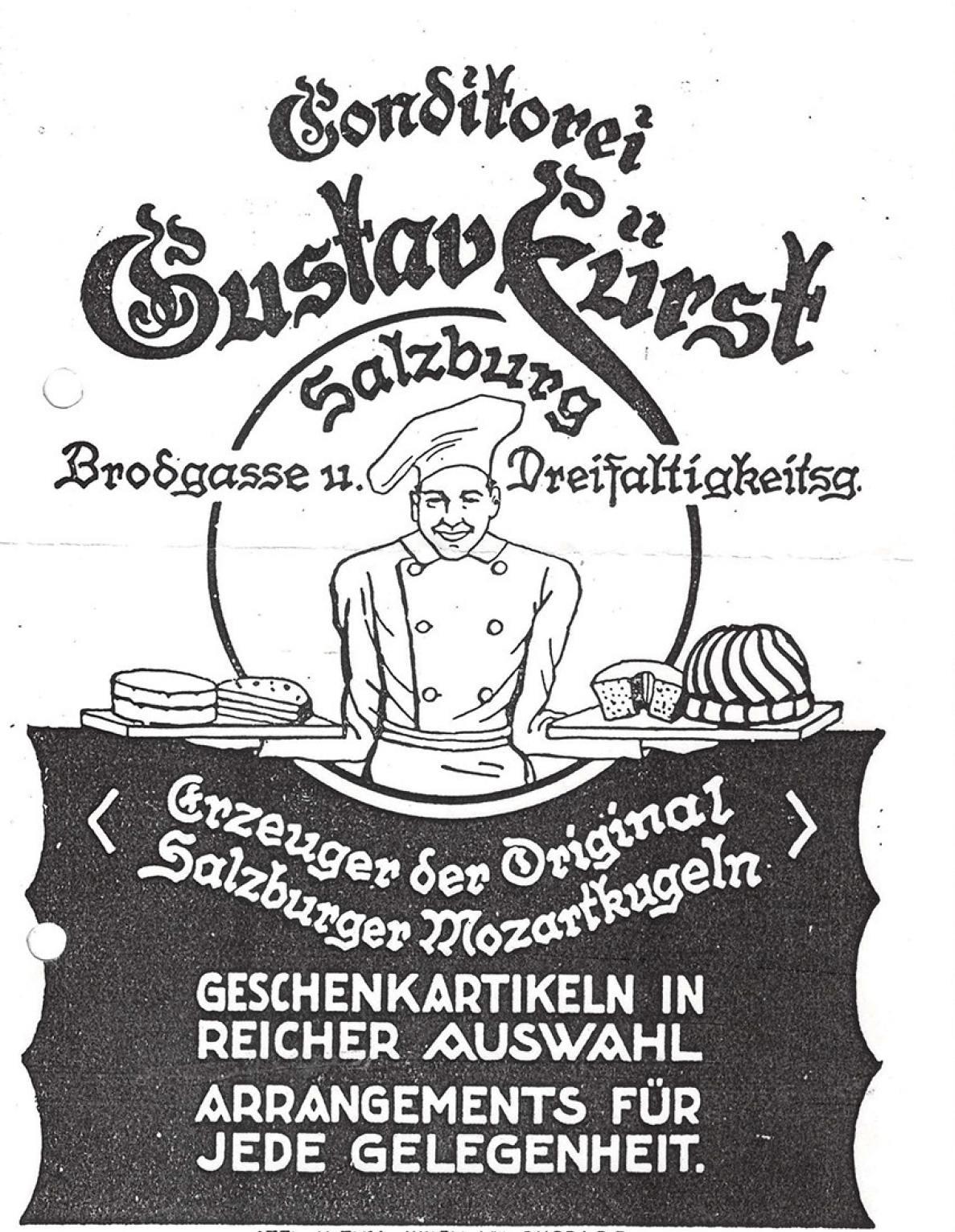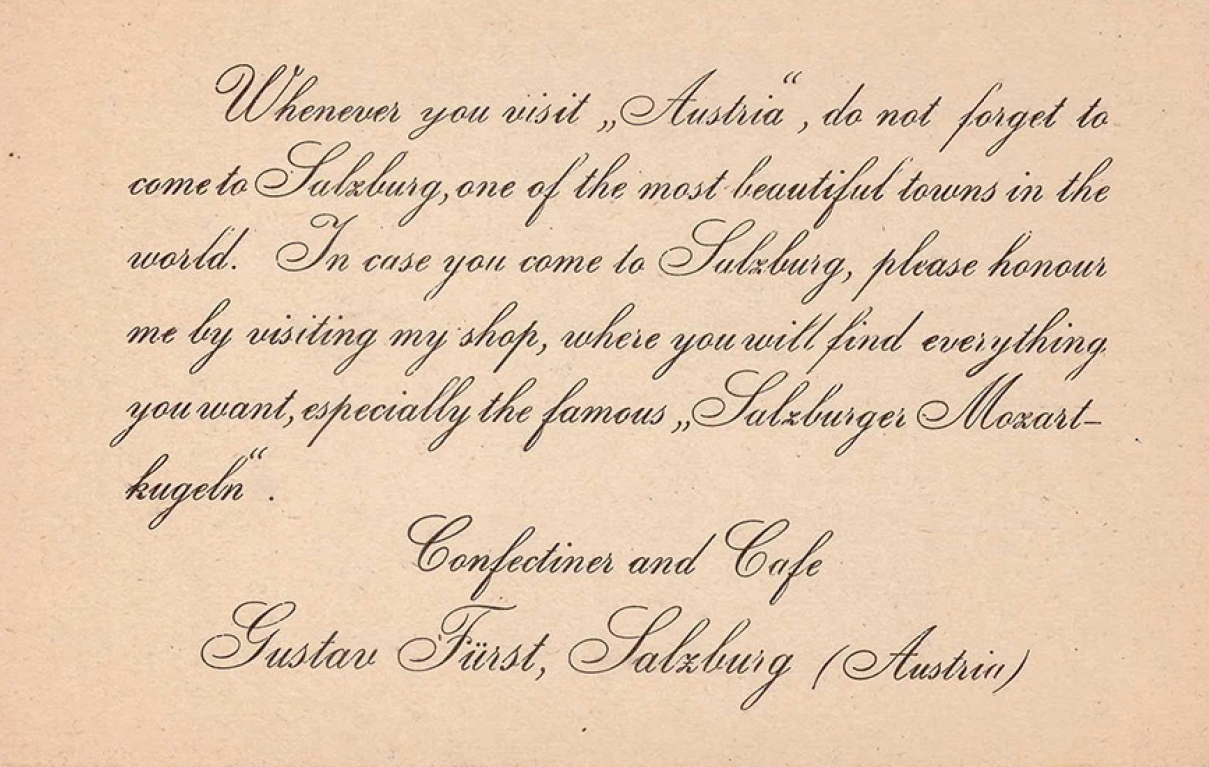 Herbert Fürst
Together with his wife Gertrude, Herbert Fürst (grandson of Paul Fürst) took over the shop on Mirabellplatz. The master confectioner ran this shop in addition to the newly opened CAFE KONDITOREI FÜRST location on Alter Markt and established it as a popular meeting place for Salzburg society. With great dedication during the post-war period, Herbert Fürst laid another cornerstone for the company's successful development.

In 1983, Herbert Fürst received the silver city seal on the occasion of the company's 100th anniversary. He continued to develop the business and handed the company over to his son, master confectioner Norbert Fürst, in 1985.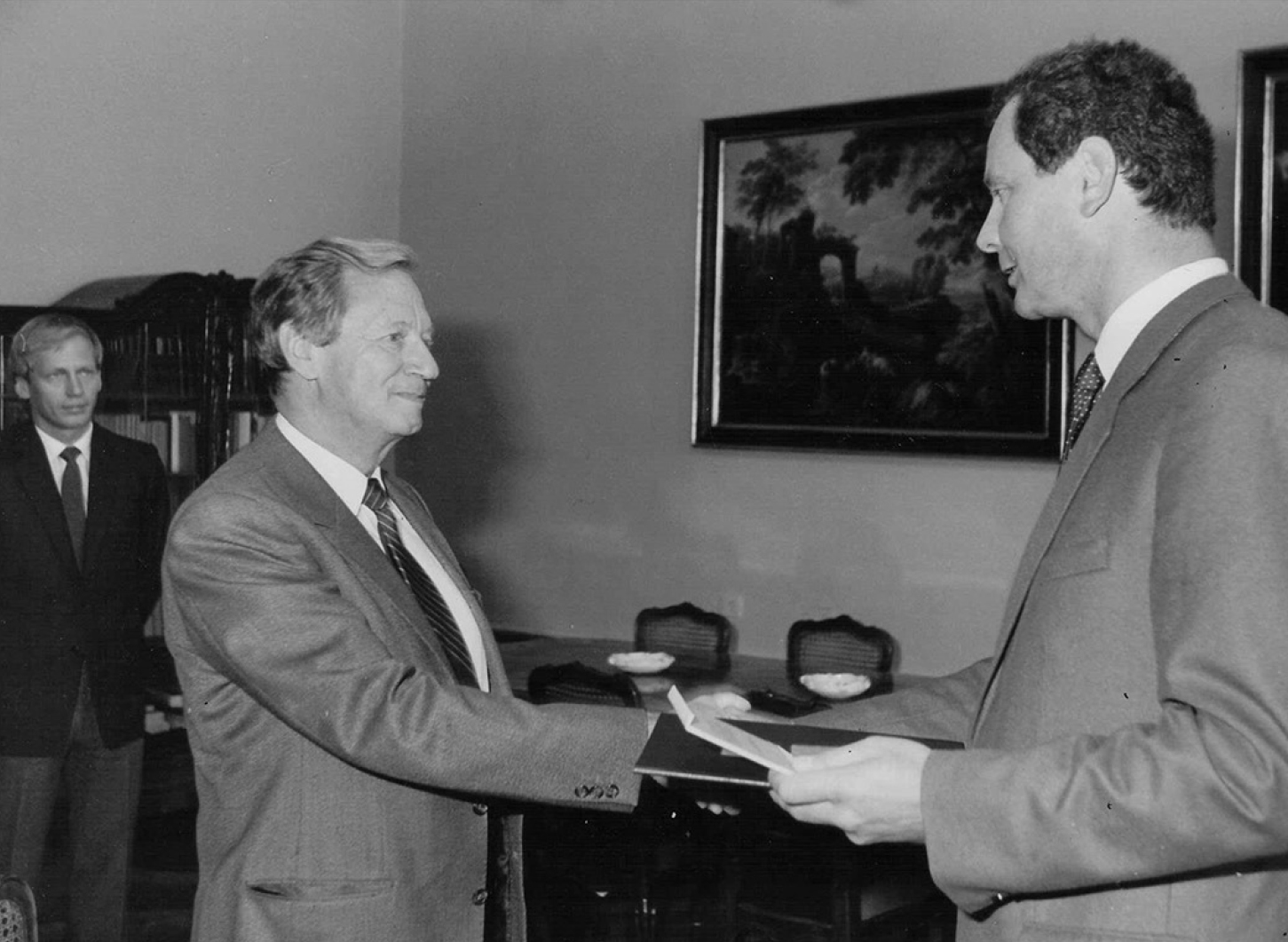 Norbert Fürst
Norbert Fürst continued to produce ORIGINAL SALZBURGER MOZARTKUGEL true to the example set by his great-grandfather, and expanded production considerably. The popularity of the Mozartkugel continued to grow steadily. In 1992 the publication "Mozartkugel als nationales Symbol" ("The Mozartkugel as a National Symbol") appeared, and in 1993 the Mozartkugel was listed as an "Austrian classic" in "Austrian Ingenious Products".

In 1985, he started creating a series of new house specialities that have been awarded several gold medals. A large selection of candies, pralines and truffles have been produced by professionally skilled hands in CAFE KONDITOREI FÜRST ever since.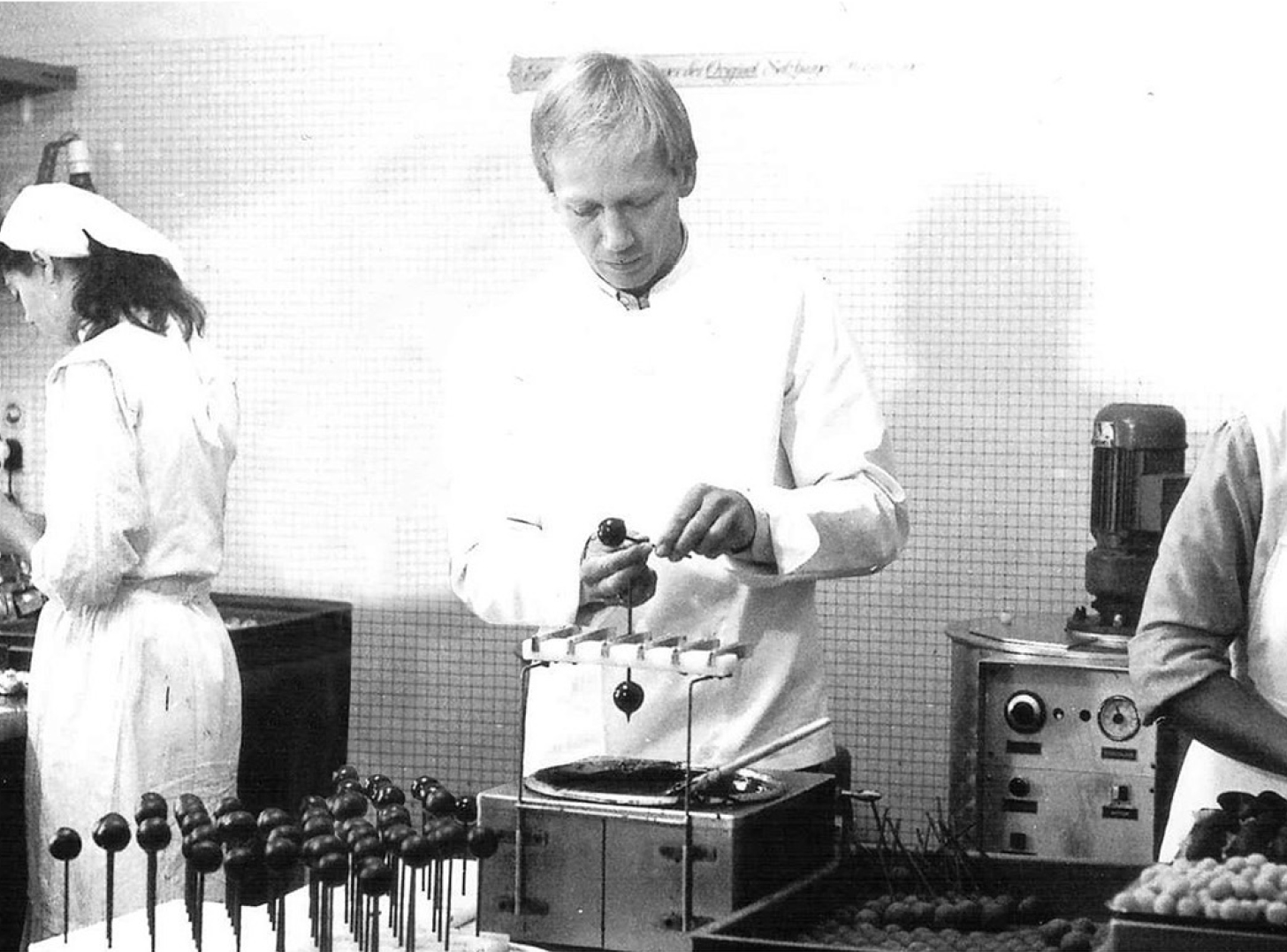 1996
The Austrian Supreme Court dealt with the topic of "original" Mozartkugel in 1996 and daily newspaper Der Standard summarised:

"Fürst makes Mozartkugeln today according to the original recipe using the name 'ORIGINAL SALZBURGER MOZARTKUGELN'. If someone else makes a product similar to Fürst's, they may call it 'Mozartkugeln',… but not 'original'."

Der Standard newspaper
Gold Medal
2005
One of the awards that the Mozartkugel has received deserves a special mention here. Exactly 100 years after receiving that gold medal in Paris, the Original Salzburg Mozartkugel again received a gold medal in 2005: namely, first prize in the truffle competition held by the Federal Guild of Confectioners.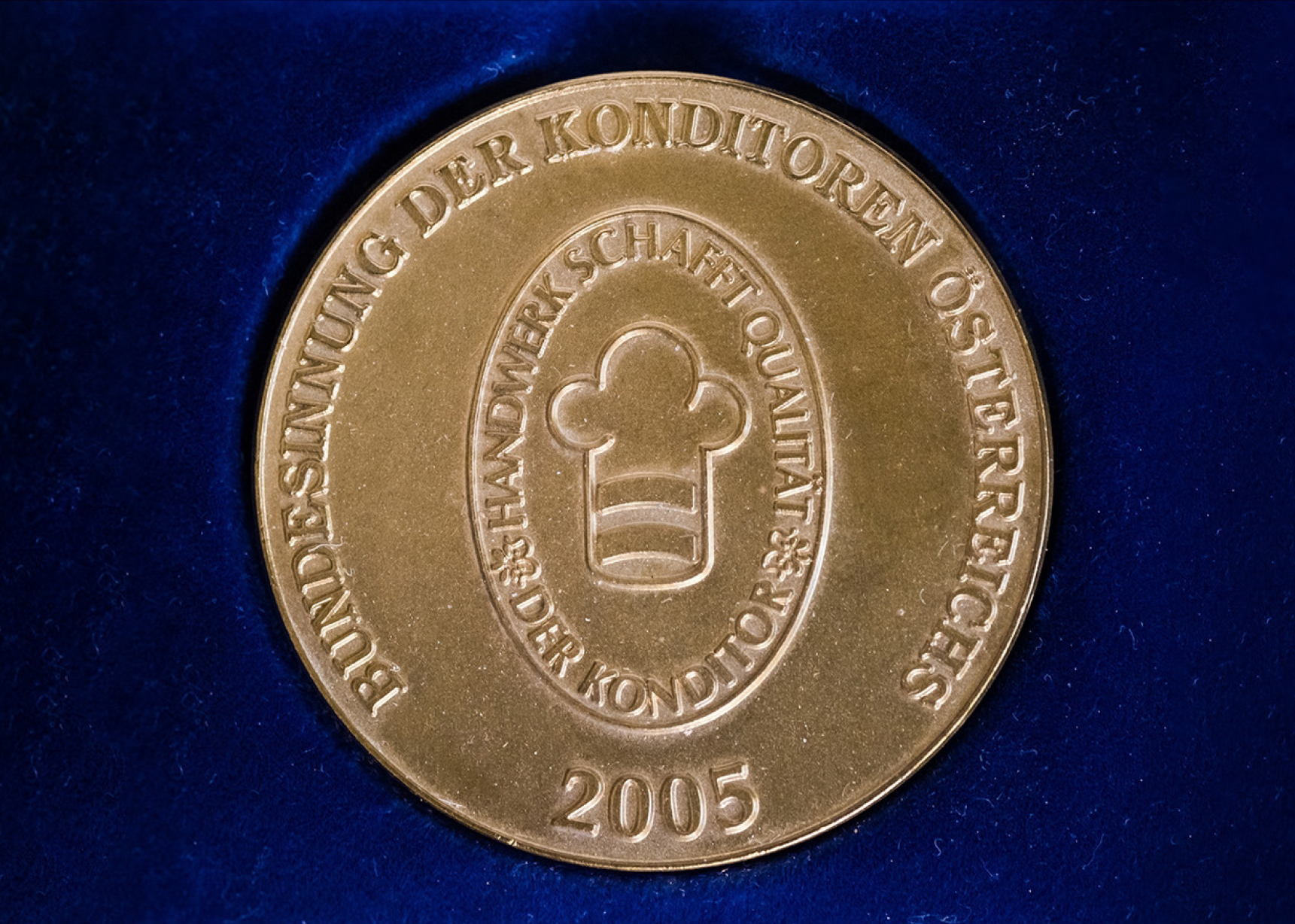 2006
In a taste test of a large number of Mozartkugeln available on the market, Der Standard newspaper wrote a report in 2006 in which it praised "The one and only: Fürst's Original". Their conclusion: "It just doesn't get any better. Rating: 5 out of 4 possible Kugeln."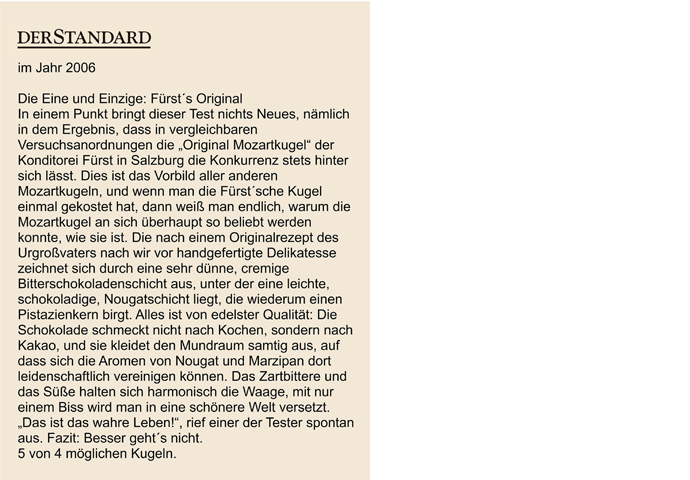 Martin Fürst
2015
The creator's great-great-grandson and master confectioner Martin Fürst has been owner of the company since 2015. Today, he still uses the tried and true original recipe and production methods to make his first-class speciality.

He rightfully calls his creation: "ORIGINAL SALZBURGER MOZARTKUGEL".