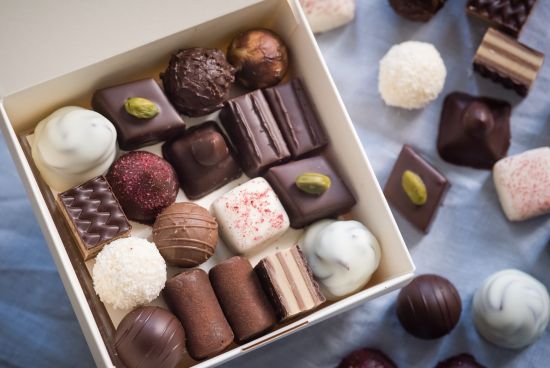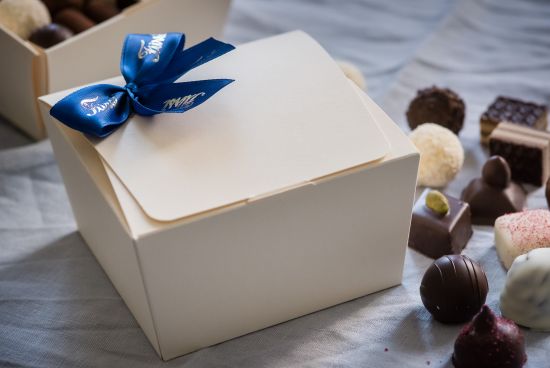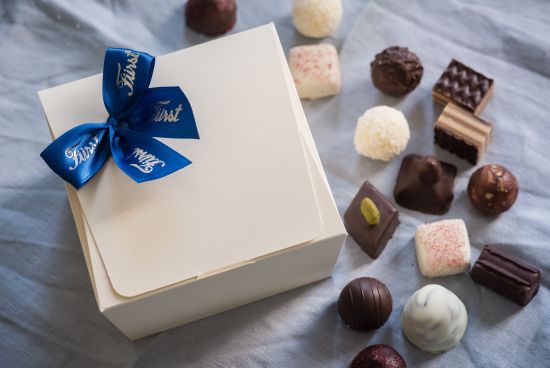 Mixed truffles and pralines, 350 g
Mixed, 350 g
A lovely assortment of our handmade truffles and pralines.

| | |
| --- | --- |
| Best before | 12 weeks |
| Ready for shipment in | Summer break |
| Storage | Store in a cool, dry place. Keep away from heat! |
Truffles and pralines
Handmade
This box features a lovely selection of handmade truffles and pralines including, for example:
Champagne truffles, rum truffles, coconut truffles, cherry truffles, rowan berry truffles, vanilla truffles, cognac truffles, nougat pralines, pistachio-marzipan, grand cru, nut-nougat, raspberry-nougat, Swiss caramel...


350 grams equals about 33 pieces; selection changes seasonally.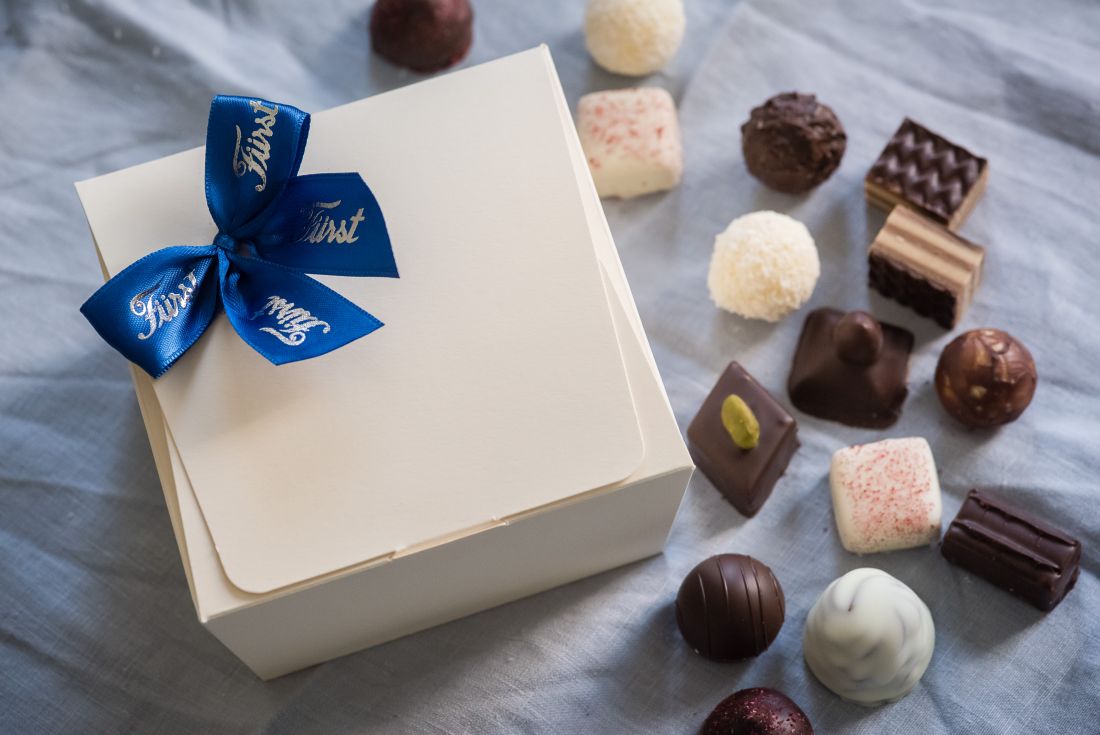 Quality guarantee
Made to the highest standards
For more than 130 years, the name FÜRST has stood for the finest quality. Only natural ingredients of the highest quality are chosen for the production of this treat.

Our products are made fresh every day and by hand at our shop.