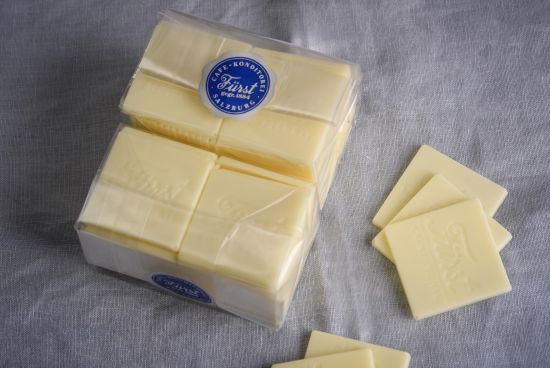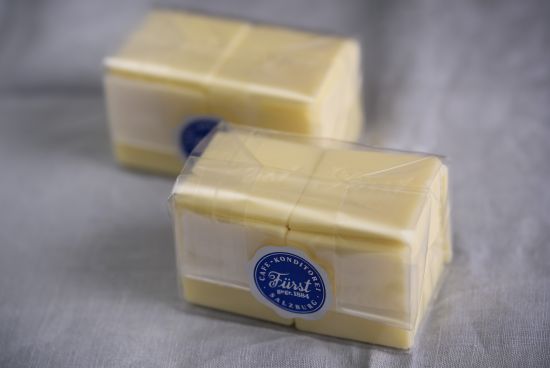 White chocolate squares 300 g
Thin white chocolate squares – full in flavour with a sweet caramel and vanilla note. 300 g
White chocolate squares
Handmade
Thin white chocolate squares – full in flavour with a sweet caramel and vanilla note.
300 g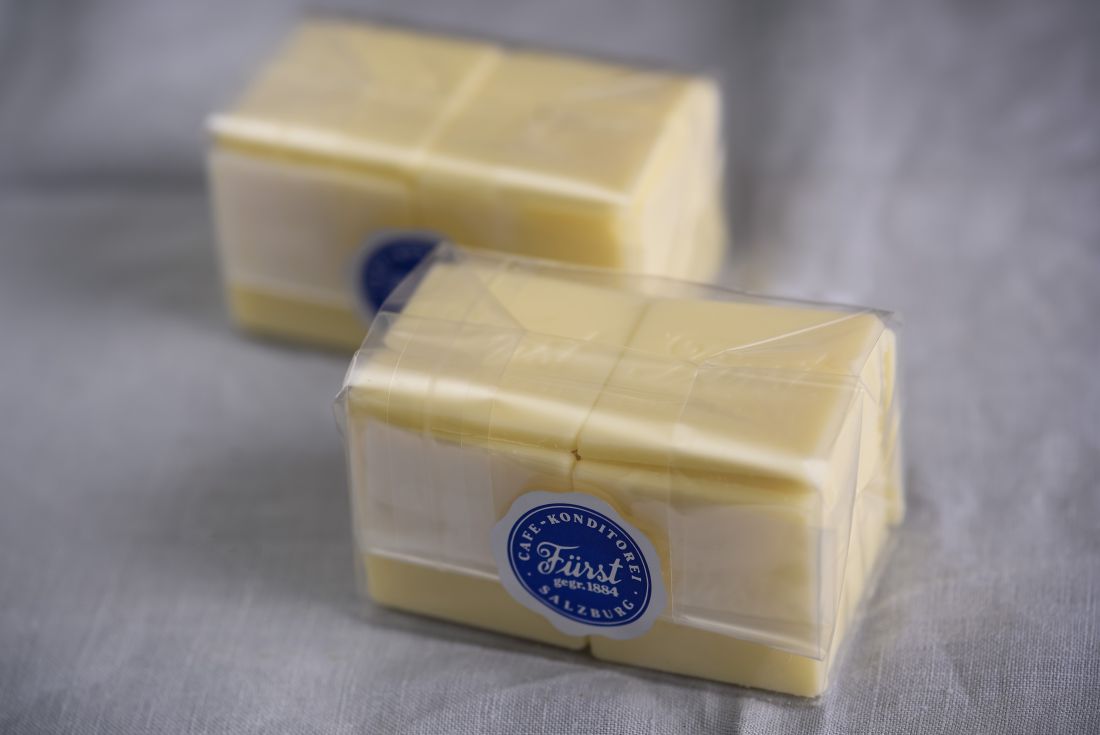 OUR QUALITY GUARANTEE
Made in house
For over 130 years, Konditorei Fürst has made fresh, award-winning treats with the utmost care. In our workshop in the heart of Salzburg, we use only specially-chosen ingredients from excellent sources. Timely production ensures our products are always made fresh.