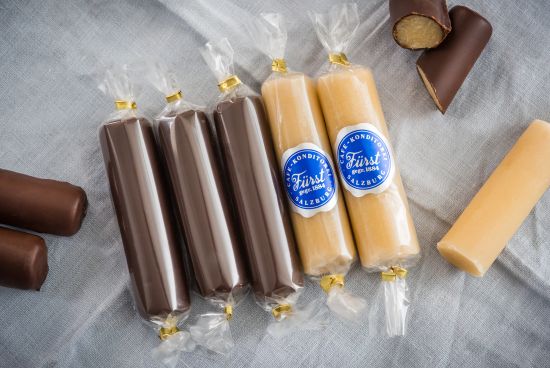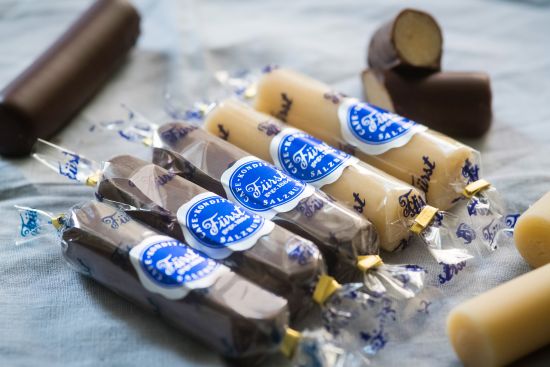 Marzipan Rolls, 5 pcs.
Handmade rolls of our finest marzipan -
with and without dark chocolate coating!
5 pieces
Net weight: 185 g
Marzipanrollen
Handgemachte
Handgeformte Rollen aus Marzipan - natur und mit Edelbitterschokolade überzogen!
alkoholfrei, glutenfrei, nicht vegan
Zutaten: MANDELN, Zucker, Kakaomasse, Kakaobutter, Emulgator: SOJALECITHIN; Mind. 60% Kakaobestandteile in der Überzugsschokolade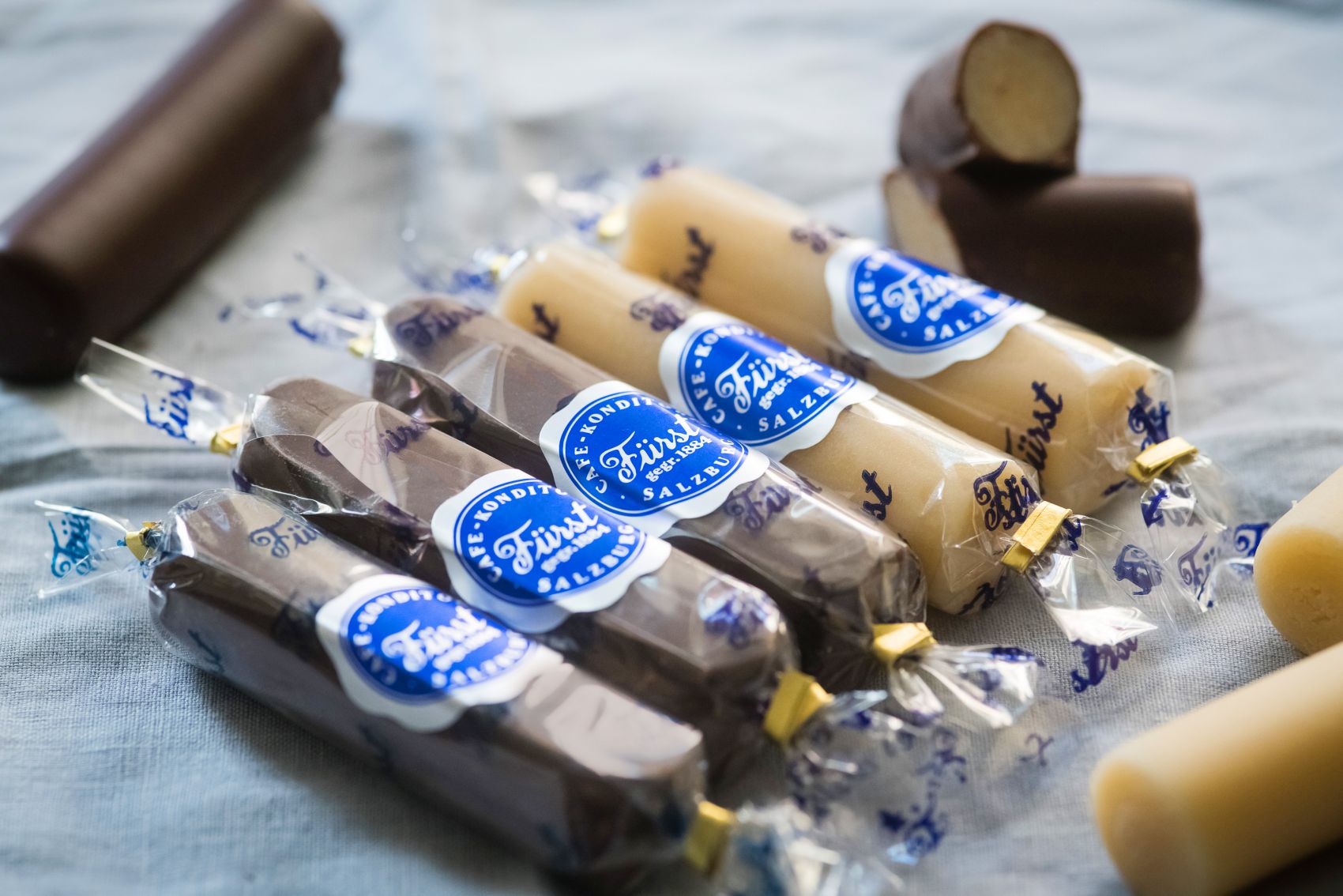 Unsere Qualitätsgarantie
Hauseigene Produktion
Seit mehr als 130 Jahren erzeugt die Konditorei Fürst mit größter Sorgfalt frische, ausgezeichnete Köstlichkeiten.
In der hauseigenen Produktion in der Salzburger Altstadt werden nur ausgewählte Zutaten aus einwandfreier Herkunft verwendet.
Bedarfsgerechte und zeitnahe Erzeugung stellt die Frische der Produkte sicher.